When American journalist John B.L. Soule first coined the phrase "Go west young man" in 1851, he was referring to the opportunity that awaited anyone daring enough to travel into the American wilderness in search of a new life and untold prosperity.  He certainly wasn't referring to the game of golf. Fast forward 160 years and it's ironic that this phrase is equally applicable today especially for avid golfers in search of a truly unique golf experience.
As someone who grew up in Ontario, I have always been intrigued by the naturalness and beauty of Western Canada. Perhaps its the power of the Pacific Ocean, the rugged, snow capped Rocky mountains, the abundant wildlife or the thought of knowing that within a short drive outside of major urban areas like Edmonton or Calgary you can find yourself literally in the middle of nowhere. For this reason, I have never understood why anyone would choose to vacation anywhere but Canada during our summer months. In particular Western Canada, and more specifically, our great province of Alberta.
Recently, I had the good fortune of spending my summer vacation traveling through Alberta and playing some exceptional golf courses along the way. The starting point of my Alberta adventure was Edmonton, but Calgary works equally as well. It is in Edmonton that you will find the Victoria Golf Course, Canada's oldest municipal golf course named after Queen Victoria. Established in 1896, the Victoria Golf Course is located in the heart of the city in the flatland area of the North Saskatchewan River Valley. As a boy who grew up in Etobicoke, I learned how to play golf at two of Toronto's municipal golf courses, Scarlett Woods and Humber Valley. To this day, I continue to have a soft spot for municipal golf courses which is why I was interested in playing Victoria.
Edmontonians are passionate about their golf. Within an hour's drive, there are over 80 golf courses in the greater Edmonton area. Unfortunately my stay in Edmonton was brief. Had time permitted I would have liked to have wandered around the Farmer's Market, a mainstay of downtown Edmonton for 105 years, or explored the city's Old Strathcona historic area, recently voted one of the Top 10 Coolest Neighbourhoods in Canada and home to more than 100 restaurants and pubs.
My short stay in Edmonton was due to the fact that I was headed west to Jasper. I had heard so much about Jasper, most notably the Fairmont Jasper Park Lodge and its golf course. After a relaxing train ride through the mountains on board a Via Rail coach, I arrived in the quaint town of Jasper four hours later.
With a population of approximately 5,000 (at least 3 times this amount during the peak winter and summer months), Jasper is one of those special places in the world that is difficult to leave. On more than one occasion I asked several people the question, "So, how long have you lived here?" The response was always the same. "I arrived here a few years ago and never left." This really comes as no surprise especially for lovers of the great outdoors. Spanning more than 10,000 sq. km., Jasper National Park is one of North America's largest natural unspoiled areas.
The main purpose of my visit to Jasper was to play the venerable Jasper Park Lodge Golf Course. Designed by Stanley Thompson, Canada's preeminent golf course architect, Jasper Park may be the best golf course in Canada. It is not the most difficult, but in terms of playability, ambiance, and its affect on mind, body and spirit, it does not get any better than Jasper Park. For more than one good reason, Score magazine rated Jasper Park the number one golf resort in Canada in 2006 and 2008. I would be surprised if it does not receive the same No. 1 rating again this year when Score announces the results from its 2010 survey this fall.
The accommodations at the Fairmont Jasper Park Lodge are equally impressive. The hotel's rustic décor is an extension of the natural surroundings. Comfortable wood cabins, adjacent to the main hotel, overlook Lac Beauvert, an aqua marine glacial lake that looks like something you would see on a post card.
In addition to playing the golf course as many times as possible, I recommend including at least two day trips to your Jasper itinerary. For an aerial view of Jasper and the surrounding Athabasca Valley, I suggest taking the Jasper Tramway and ascending Whistler's Mountain. From 7,500 feet, you will be able to see a series of vast mountain ranges that stretch 100 km away.
I would also recommend driving to Maligne Lake and taking the 1 ½ hour boat cruise to Spirit Island. From Jasper, Malign Lake is approximately 1 hour but give yourself plenty of time to savour the unbelievable vistas you will see along the way. Once there, the only other people you will encounter at this 22 km, glacier-fed lake are those who boarded a similar boat 30 minutes before you arrived.
From Jasper, my great Alberta golf adventure led me south to the province's other renowned golf destination, Banff. I'm not sure if there are other ways to get to Banff from Jasper, but as far as I'm concerned the only way to get there is via the Icefields Parkway. Rated one of the Top 10 Most Spectacular Drives in the World by numerous travel magazines, there are not enough adjectives available to adequately describe what you will see along this 225 km highway. In the past, I have traveled to some extraordinary places in the world but none left me awestruck like my drive along the Alberta Icefields Parkway. It is here, in Glacier National Park, that you will truly experience the Canadian Rocky Mountains. Towering mountains, glimmering lakes, evergreen forests and ancient glaciers are why this sliver of heaven was recognized by UNESCO in 1984 as a world heritage site. My only advice. Drive safely. Try to keep your eyes on the road and if you can't, pull over. Stop and smell the roses or even better, stop and take a walk on the Athabasca Glacier at the Columbia Ice Field!
En route to Banff, you will pass beautiful Lake Louise. If time permits, this is another destination worthy of exploration. Unfortunately I was unable to visit Lake Louise on this trip as I had to be on the first Tee at the Banff Springs golf course at 9am the next morning!
After a long day of driving I finally arrived at the famous Fairmont Banff Springs Hotel. Built in 1888 by Sir William Cornelius Van Horne, the visionary who constructed the Canadian Pacific Railway, the Fairmont Banff Springs Hotel sits majestically on a mountain side overlooking the confluence of the Bow and Spray rivers. When the hotel first opened, room rates were $3.50 per night. Other than the several restoration and expansion projects that have taken place over the years, this 770-room "Castle in the Rockies" continues to be renowned worldwide for it elegance and grandeur.
Complimenting the magnificent hotel is the 6,938-yard, Stanley Thompson designed, Banff Springs Golf Club. Like its sibling to the north, Banff Springs was carved through the rocky mountain terrain providing the most intimate mountain golf experience imaginable. Built in 1928, Banff Springs was the first golf course in the world that cost more than $1 million to build.
Thirty minutes down the road just off the Trans Canada highway in the town of Canmore is another golf course worth playing. Designed by accomplished architect Les Furber, the 7,173-yard Silvertip Resort is a unique and very challenging golf experience that features 600 feet of precipitous elevation change, tight fairways and unparalleled vistas of the Three Sisters Mountains and Bow Valley. My advice, swallow your pride and play from a shorter tee deck. After your round, be sure to stay for dinner at the Club's award winning Rustico Restaurant.
After reluctantly checking out of the Fairmont Banff Springs Hotel the next morning (I could have stayed there for weeks!), I was off to the remote destination of Kananaskis to investigate the two golf courses that comprise the Kananaskis Country Golf Course. Appropriately named the Kidd and the Lorette courses after the two dominant mountains that rise above the fairways, Kananaskis was the brainchild of former Alberta Premier Peter Lougheed. The golf course development remains under provincial ownership and serves as an exemplary example of a public and private sector partnership. Not surprisingly, these Robert Trent Jones Sr. designs were recently named by Golf Digest magazine as being two of North America's top five courses to play. While somewhat remote, you would be remiss if you did not include the Mt. Kidd and Mt. Lorette golf courses in Kananaskis as part of your Alberta golf itinerary.
So there you have it. All the ingredients you need for an unforgettable Alberta golf getaway. The next time you're planning a summer vacation that includes a few rounds of golf, heed the advice of John B.L. Soule. "Go west young man", and experience some of the best golf courses you will find anywhere in the world.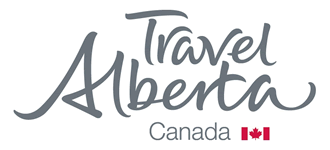 Getting there:
Air Canada and Westjet have regular non-stop flights from Toronto to both Edmonton and Calgary.
Places to Stay:
Union Bank Inn, Edmonton, (780) 423-3600, www.unionbankinn.com
Fairmont Jasper Park Lodge, (780) 852-3301, www.fairmont.com/jasper
Fairmont Banff Springs, (403) 762-2211, www.fairmont.com/banffsprings
Delta Lodge at Kananaskis, (403) 591-6248, www.deltalodgeatkananaskis.com
Great Alberta Golf Courses :
Victoria Golf Course, Edmonton, (780) 496-4710, www.edmonton.ca/golf
Jasper Park Lodge Golf Club, (780) 852-3301, www.fairmontgolf.com
Banff Springs Golf Club, (403) 762-6801, www.fairmontgolf.com
Silvertip, 1-877-877-5444, www.silvertipresort.com
Kananaskis Country Golf Course, 1-877-591-2525, www.kananaskisgolf.com
Other Information:
Travel Alberta, 1-800-ALBERTA, www.travelalberta.com